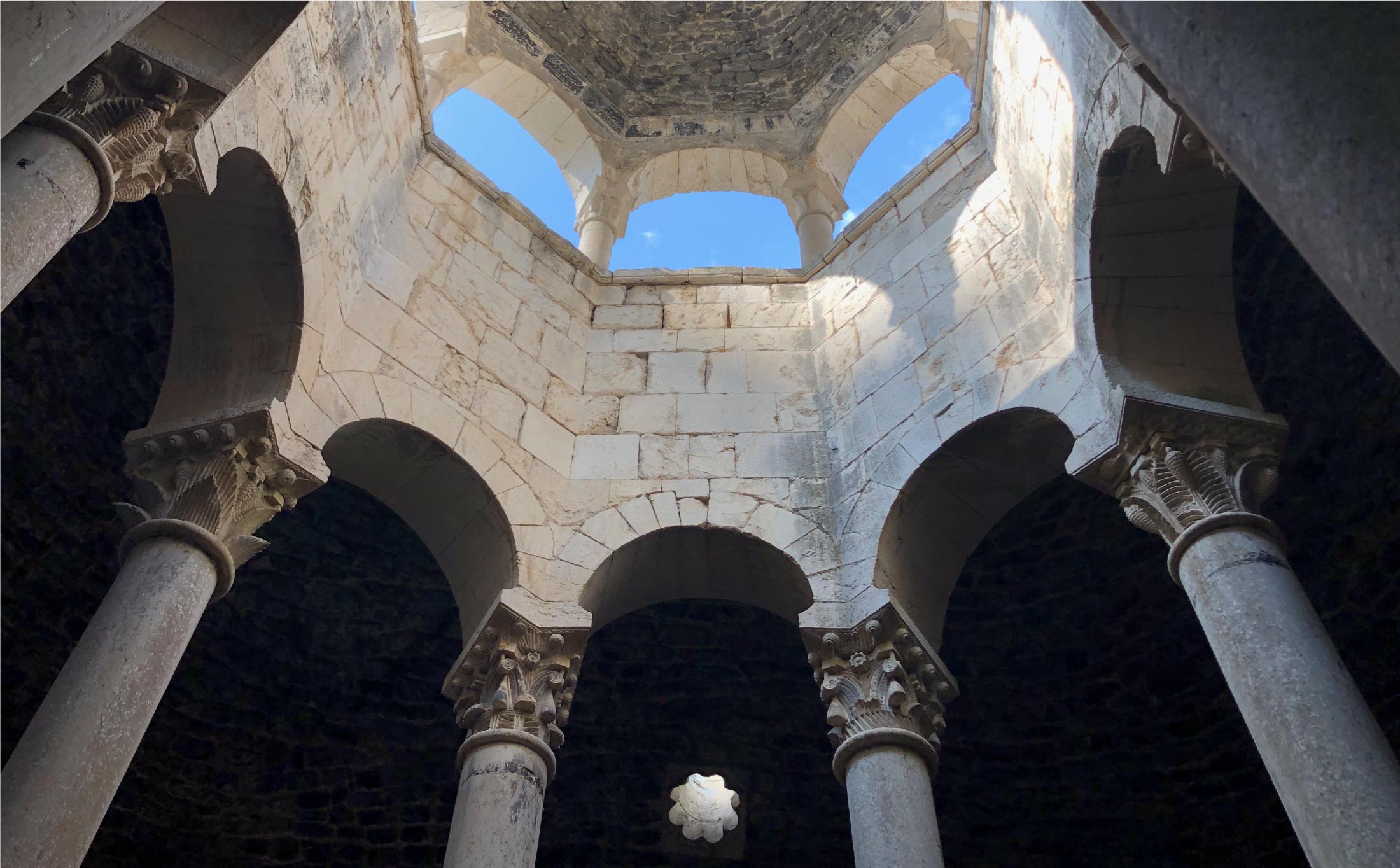 WELCOME
The stones will tell you of a building that withstood
the siege by French troops during the 13th
century, these baths are located in the heart
of old Girona, between the Church of Sant Feliu
and the city wall, and at the feet
of the imposing cathedral. + INFO
The first mention of the existence of public baths in Girona dates back to 1194. In 1285, the complex was partially destroyed during the siege by the troops of Philip III the Bold of France. In 1294, King James II commissioned Ramon Taialà, a citizen of Girona, to rebuild them. In 1342, they were owned by Arnau Sarriera, the personal physician of Peter III the Ceremonious. It seems that during the Middle Ages, some of the rooms were used temporarily as a mikveh by the city's Jewish community. In 1618, they were bought by a community of Capuchin nuns, which they turned into part of their convent. In the 19th century, they were an object of interest and study by early travellers, such as Alexandre de Laborde, who then made them known to the entire world by including drawings and engravings in their books. Subsequently, the studies performed by Josep Puig i Cadafalch provided the scientific justification for their purchase by Girona Provincial Council in 1929. The Provincial Council supervised their restoration and they were finally opened to the public in 1932.

1 euro per person for students, groups of students (up to a maximum of 30 euros per group), groups of more than 15 people, children under 16, unemployed, large families and single-parent families.
Monday to Saturday, from 10 am to 6 pm
Sundays and bank holidays, from 10 am to 2 pm
*Closed on 1 and 6 January, and 24, 25 and 26 December
the best preserved Romanesque
public baths currently known

– Don't Miss Our Activities –
– Do You Have Any Questions? –